First you need to download teamspeak client.
To download the client, simply go to this link and chose the proper download for you:
Teamspeak Download Page
After you finished installation, you can start your TeamSpeak. Default window will be opened on which you click on tab "Connections"

In new drop-down menu from Connection tab, click on option "Connect"

When you click on Connect, new window will open, and you will fill it with info from Below:
Server Address:
voice.mmorpg4all.com
Nickname: Server Password:
"Your Name"
Note: Leave Server Password empty. There is no password for server, only for channel.
Click on CONNECT and Gratz, you are on Teamspeak.
Now you just need to enter our guild Channel Lone District (channel password is in guild informations):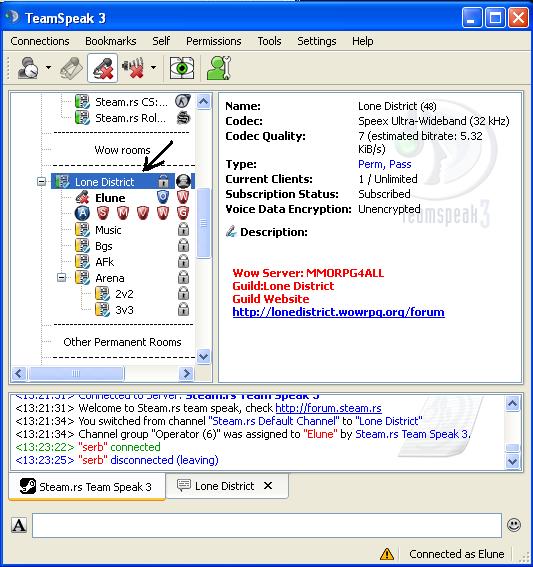 You don't need a mike, u only need Speakers, cause we want you to listen to us, not to talk.
Last edited by Elune on Tue 22 Nov 2011 - 19:02; edited 6 times in total
---
Permissions in this forum:
You
cannot
reply to topics in this forum